All communities face the challenge of managing environmental issues. There is little doubt environmental issues create serious concerns among community residents and other stakeholders. The involvement of stakeholders is a critical first step. Our teams of professionals are trained and proficient in developing uniquely designed need assessments to address environmental issues. Many aspects must be juggled because of their interdependence on education, public health, corporate image, transportation, development, etc. Our team of professionals can assist in designing a specific environmental plan and helping implement the plan to address environmentally driven challenges confronting the community.
<![if !vml]>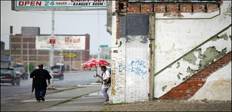 <![endif]>
Linkages between economic development and the environment are important to community leadership when addressing environmental justice issues. Solutions for these issues require multi-dimensional approaches to restoring central city real estate assets to productive purposes or converting farmland for mixed-use development. DEBLAR & Associates, Inc. can help focus attention on factors associated with sprawl and environmental health that may be concerns of communities facing these challenges.
Community Education & Training
If a citizenry is to become informed and empowered with the requisite skills and tools to address its environmental issues it is necessary for them to know what they don't know. We can help design educational tools in the form of special curriculums, seminars, focus groups, and public forums that reflect the culture and characteristics of low-income and communities of color. DEBLAR & Associates, Inc. has proven capabilities in conducting focus groups, organizing seminars, and curriculum development to help organizations gain control over their environmental future.
<![if !vml]>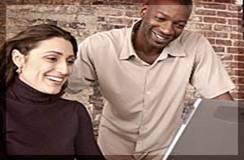 <![endif]>
We can help communities or organizations attain objectives by several proven methods.
Coordinating meetings with local officials and citizen groups
Conducting community assessment surveys
Teaching how to organize and form sustainable partnerships
Empowering community groups with tools needed to analyze environmental and growth issues
Providing guidance for organizations funding development needs

"DEBLAR combines technical expertise with cultural sensitivity in a way that is critical to yielding productive dialogue on policy issues. I found their products to be high quality and well focused on the environmental issues with which they worked."
Dr. Ken Jones, CEO Green Mountain Institute for Environmental Democracy, Inc.
Scarboro Community Group, Oak Ridge Tenn… "We sought the independent perspectives of a reliable consultant to evaluate the responses we received from the Department of Energy and others over our concerns for the elevated levels of toxics in our neighborhood. DEBLAR & Associates responded quickly and with information that helped us move ahead."
"The future for our community was bleak before DEBLAR & Associates offered help for our residents to obtain funding for the kind of special education and training we needed. They showed us they really care and helped restore our confidence for an improved environment and better quality of life for future generations."
Mrs. Beatrice Mitchell, President McElrath Improvement Corporation
Resources